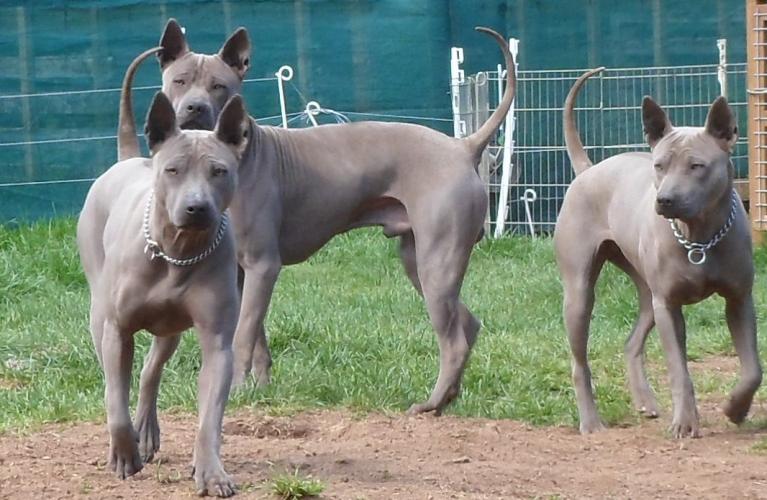 Vogue - Gage - Shyne Purebred Thai Ridgeback siblings
Parents are Imports from the USA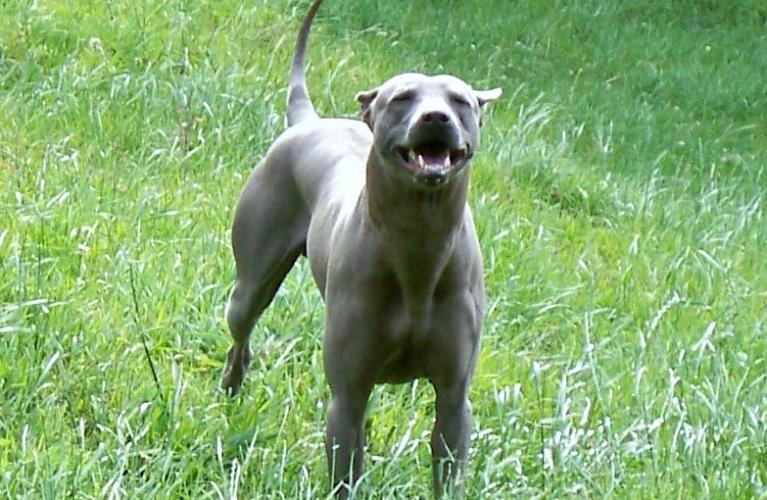 Sakorn XVII - Import from Thailand
Out on the farm, summer 2011. Purebred Thai Ridgeback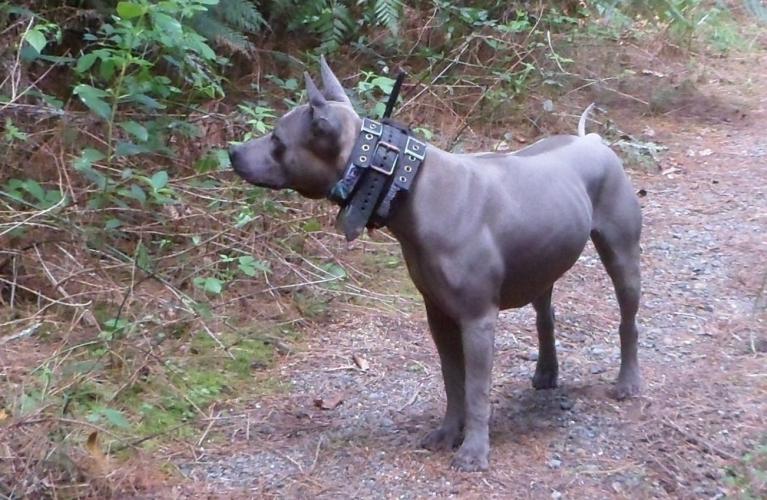 BlueStone Vogue - Purebred Thai Ridgeback Bitch
On this day, Vogues second day out in the bush she caught a piglet on her own, they are natural hunters with no fear on pigs.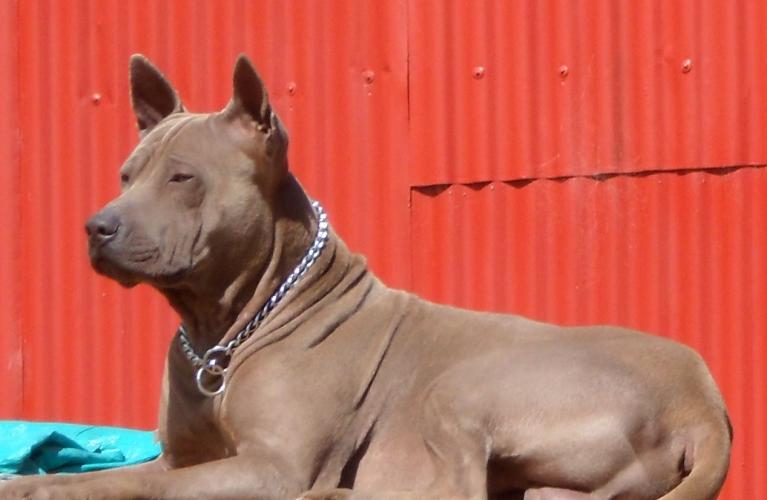 Gage - Purebred Thai Ridgeback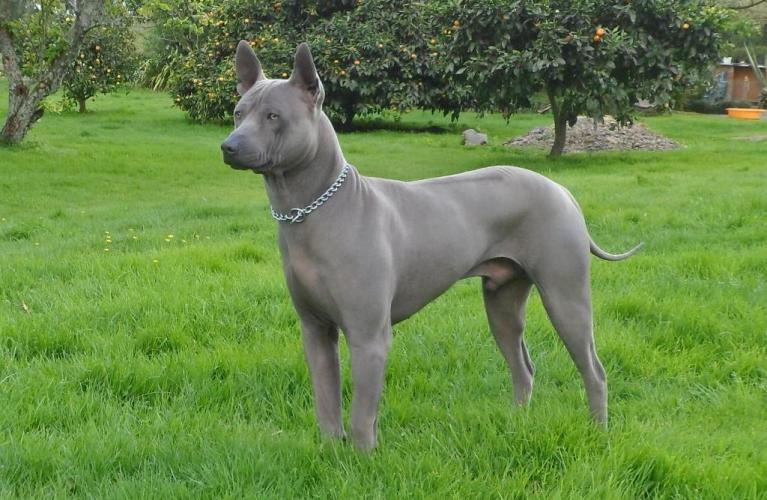 BlueStone Uzi
Uzi at home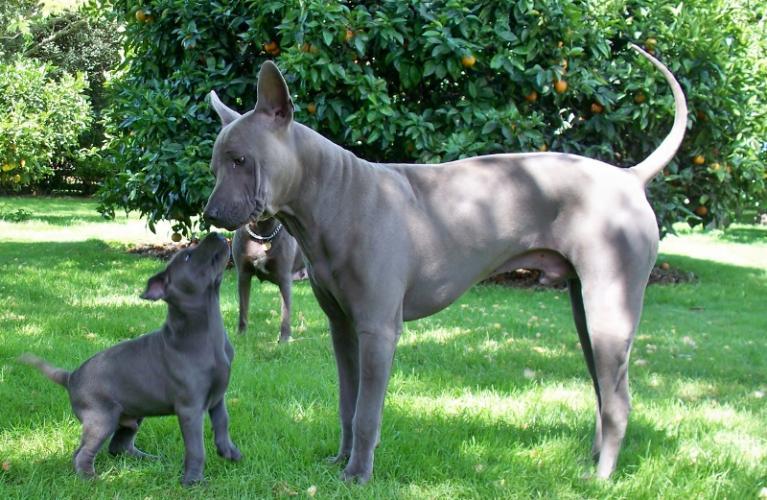 BlueStone Uzi
Playing with our puppies, summer 2012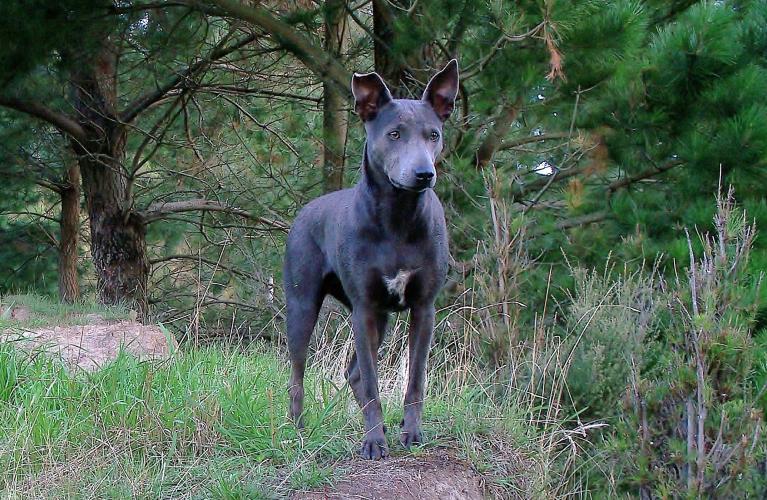 BlueStone Echo
Daughter of Mika. Does cattle work and hunts. Echo is the Dam of all our 1/2 Thai Ridgebacks. She is our Kelpie/Huntaway/Blue Heeler bitch that we breed to our purebred Thai Ridgeback Stud Dogs. Now RETIRED from breeding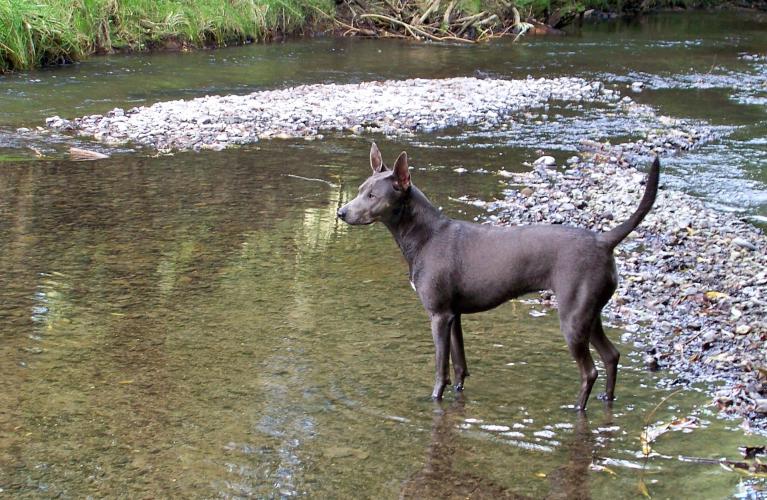 Echo
Echo is our Kelpie/Huntaway/Blue Heeler bitch that we breed to our purebred Thai Ridgeback Stud Dogs
BlueStone Sendai
1/2 Thai Ridgeback at 1 yr old Daughter of Echo. Pig Hunts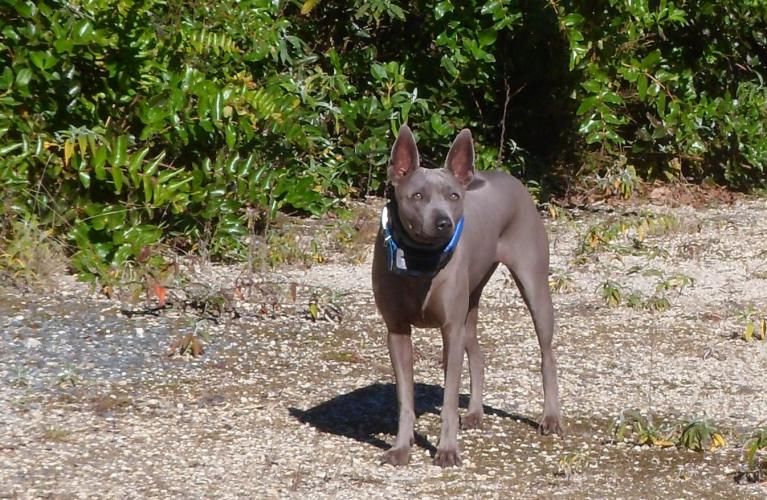 Vagas while out hunting
One of two of my main pig hunting bitches, Vagas is an awesome finder, bailer and holds. She also has her Dad Uzi's kind temperament. Absolutely loves people and children.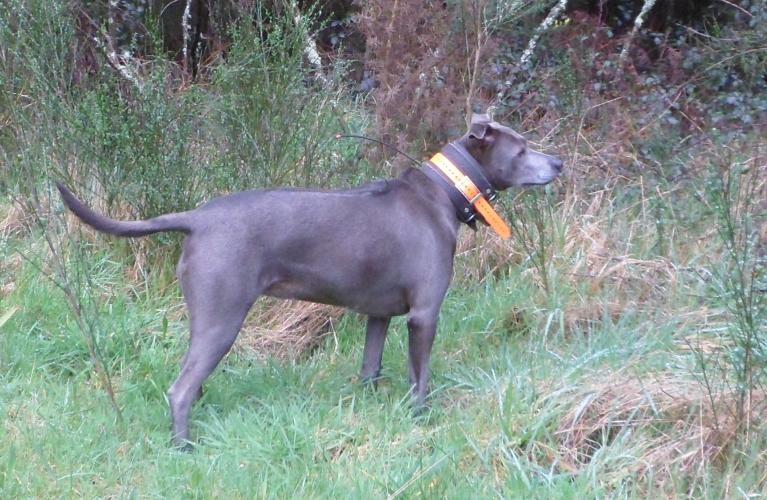 Kenya hunting
Kenya is my main holder for pig hunting. The next photo of the pig my three girls are holding shows Kenya holding on the left ear.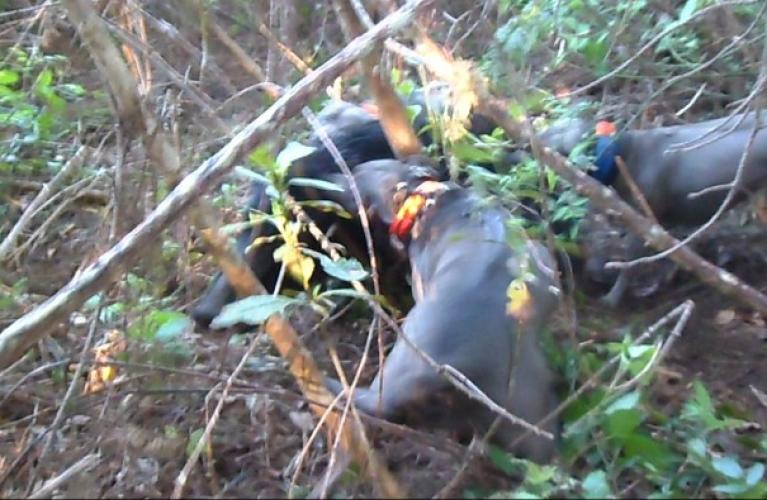 Kenya - Sendai - Vagas
My girls holding sow caught in 2015.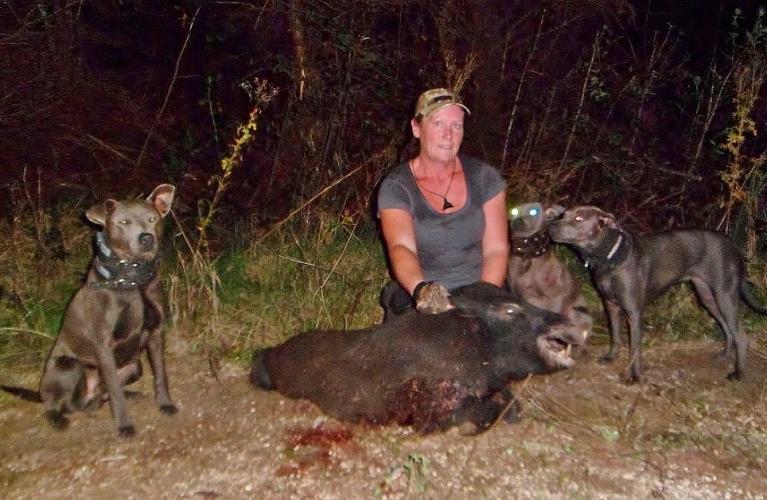 Me with Ice II - Sendai - Kenya & our first Kroa boar
Caught on opening day in Kroa 2013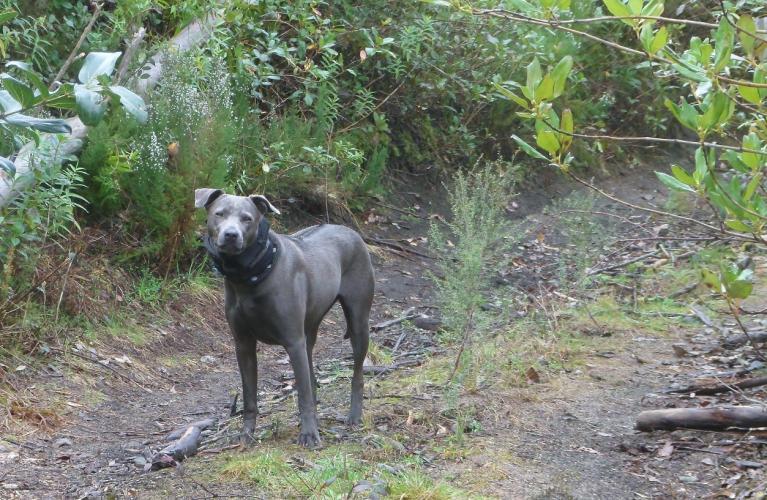 BlueStone Kenya
Out pig hunting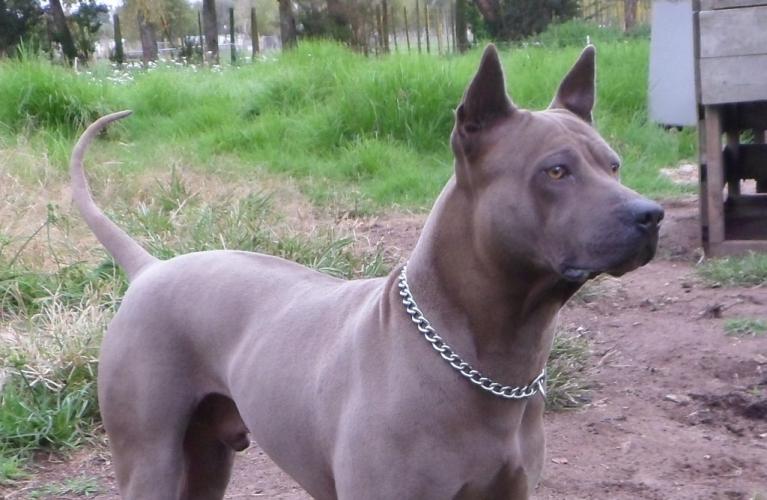 BlueStone Gage - Purebred Thai Ridgeback
Gage is our latest addition to our stud dogs. A stunning boy whose very athletic and strong, we look forward to his puppies out hunting pigs in the future.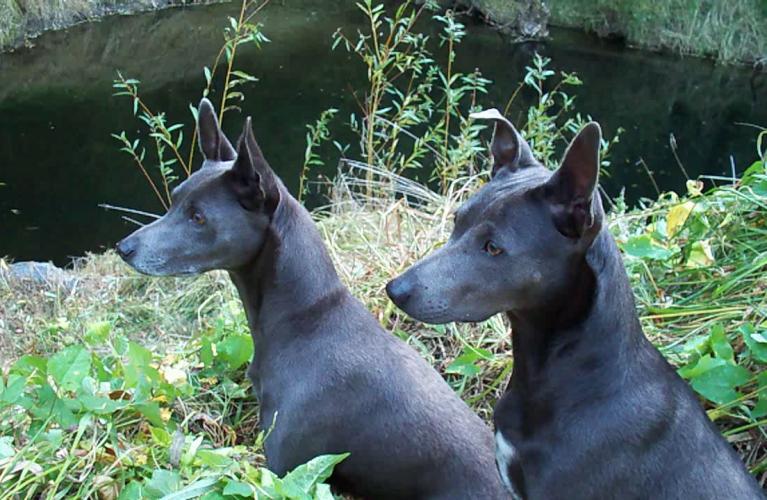 Mika & Echo
Out hunting Red Deer. This photo was taken as an out of sight Red Stag was walking up river. They knew he was there but we couldn't see him.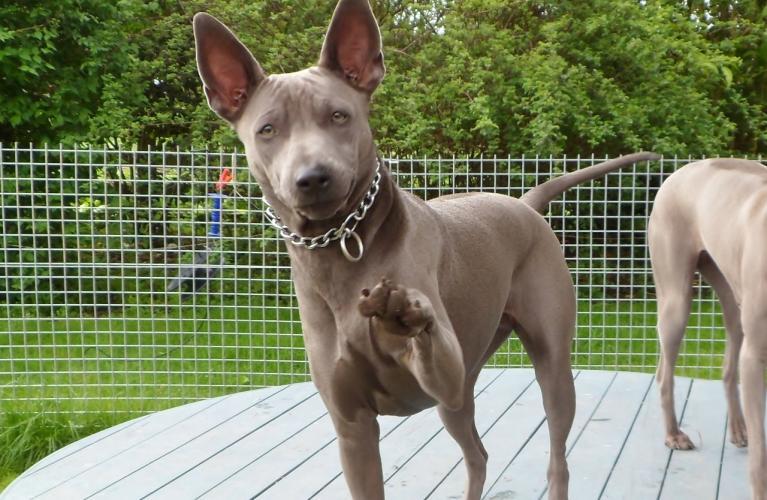 Vagas doing her wave
Vagas is very expressive with her feet, she touches me all the time with her paws if she wants to get my attention. Sire: BlueStone Uzi - Dam BlueStone Echo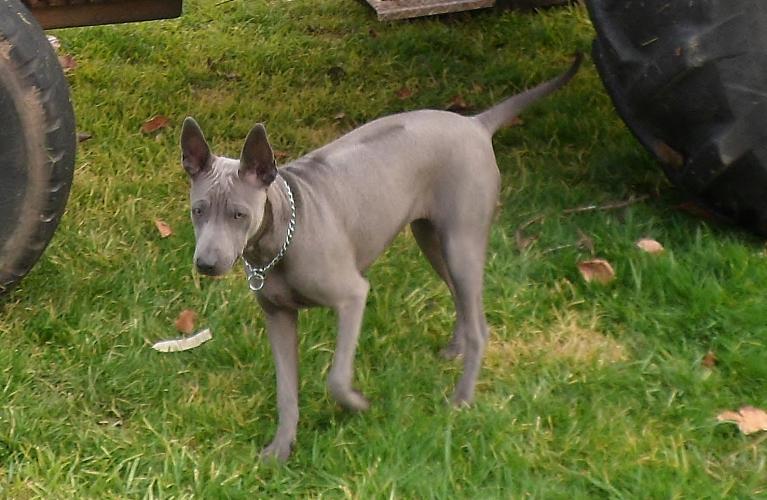 Vagas 5 months
Vagas is 1/2 Thai Ridgeback - Dam: Echo - Sire: Uzi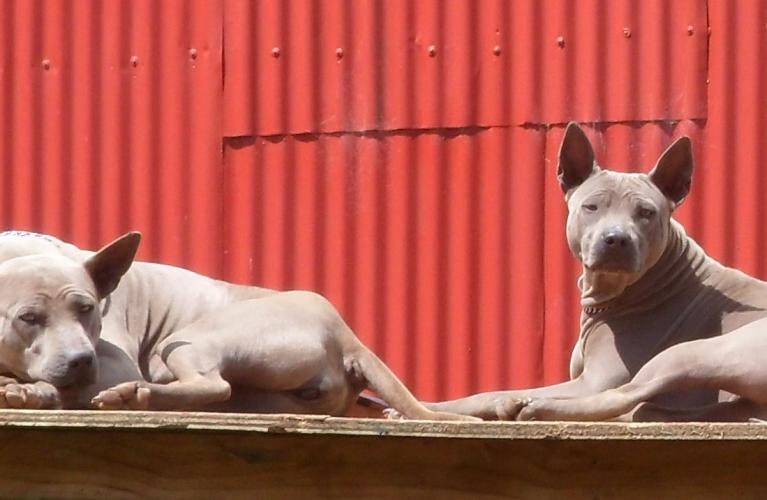 Shyne & Vogue - Thai Ridgeback siblings
Sendai & Kenya's first pig caught one week before our Kroa boar
This little boar was only 50bl but a good start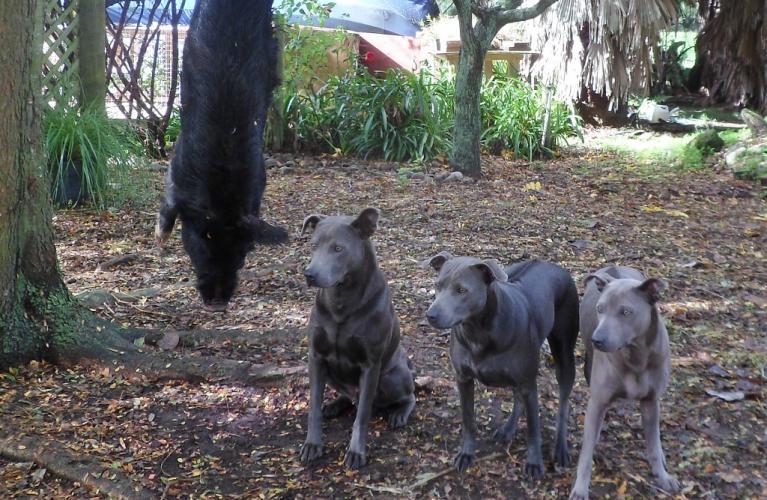 ICE II - KENYA - SENDAI With our first Kroa boar on opening day
Even though this was a small boar it managed to put a few rips in Sendai, nothing major and a good lesson for Sendai.
Hummer now catching his own pigs
Read his story on our hunting page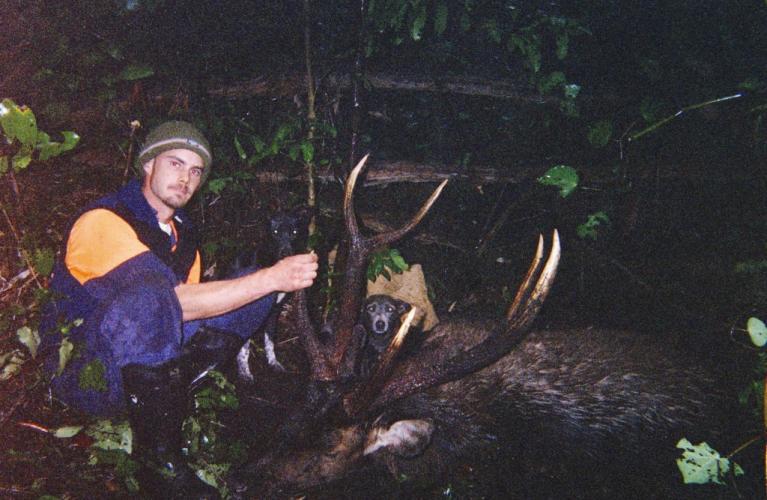 Proud Hunters
Our trophy Sambar Stag. We couldn't find this stag after it was shot, the dogs weren't interested in looking for it where we thought it was, so we followed Mika and her son Cash who tracked it 20 minutes from where it was shot. The only sign of where it had gone was two tiny blood spots at the start of tracking. If we hadn't trusted our dogs to find it, this would have been a story about the trophy of a lifetime that got away. It was well hidden behind thick scrub.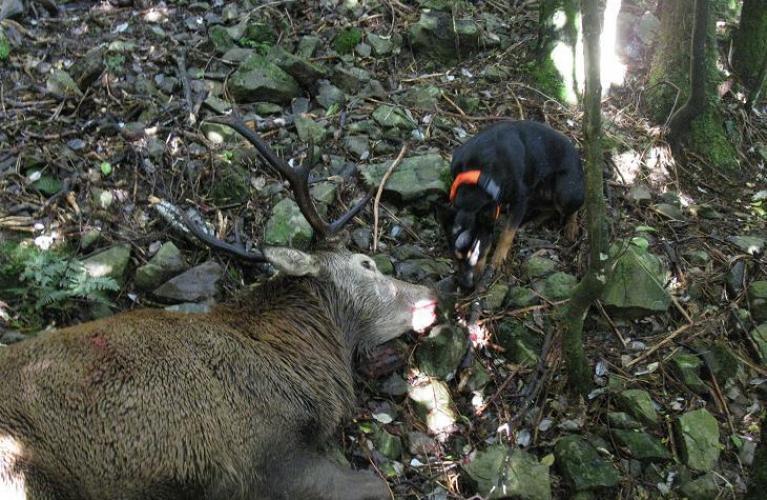 Afi - Owner, Cleland
Afi was sold to Cleland in 2009 as a deer dog. She has since become a welcome asset to Cleland's hunting of deer. Another Stag for 2012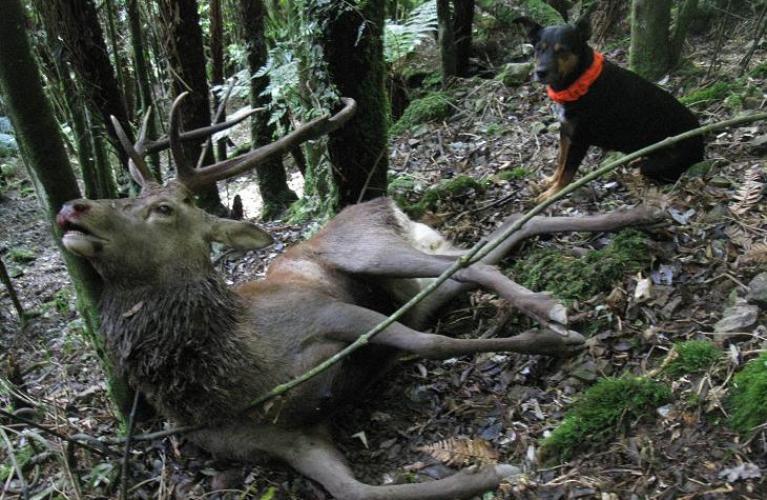 Afi - Owner, Cleland
Her latest success after indicating for Cleland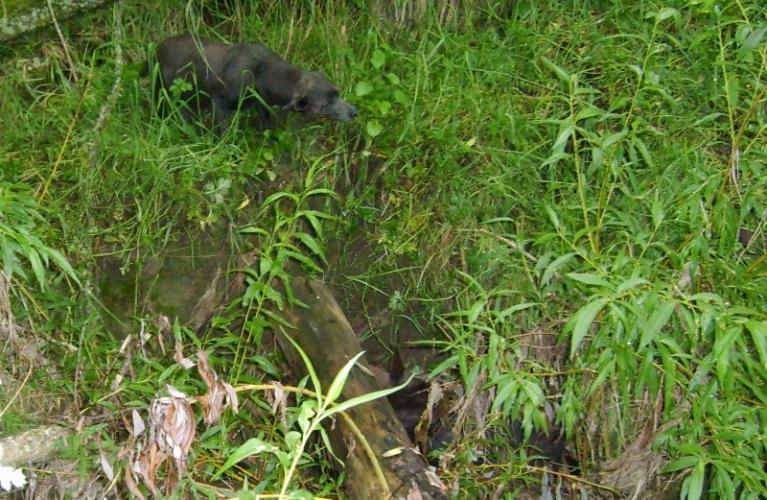 Mika and a Fallow Deer
This is a deer that was shot and lost. Here, Mika has just found it for us. You can only just see where the deer ended up.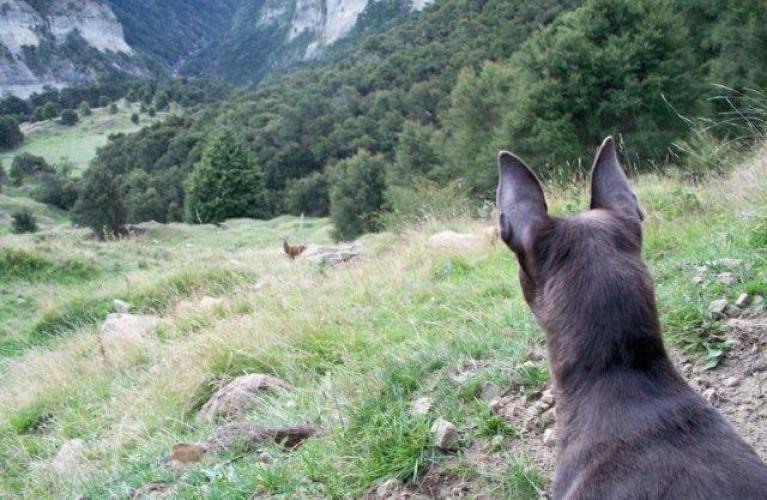 BlueStone Mika indicating a Red Stag
We teach our deer dogs to stay in unless told otherwise. We start our hunting dogs training as pups with the basics all set in place before they ever go into the bush. It doesn't matter if their deer or pig dogs they need to have manners, they make much better hunting dogs.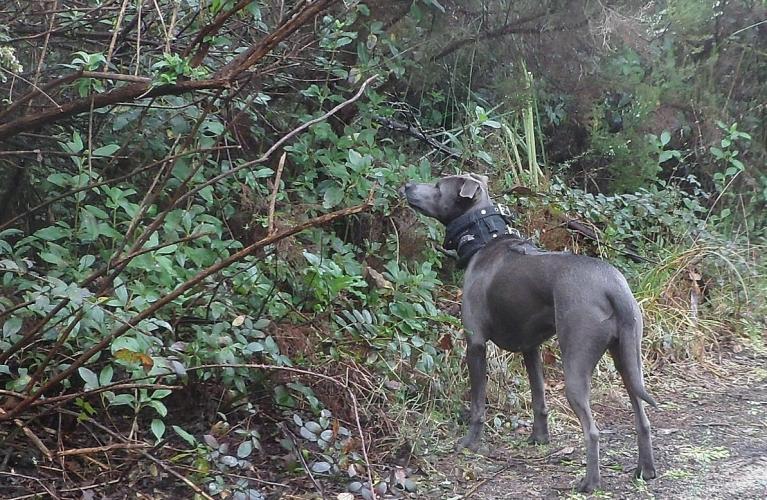 BlueStone Kenya
Waiting for Sendai to come out of a pig run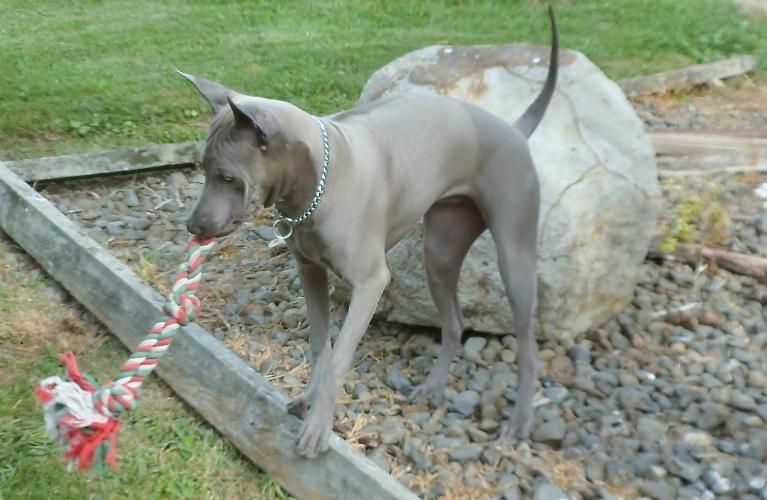 Uka II 5 months old
3/4 TRD. A real character of a pup, here she's playing at home. She's always picking her toys up and carrying them around trying to entice play with the other dogs.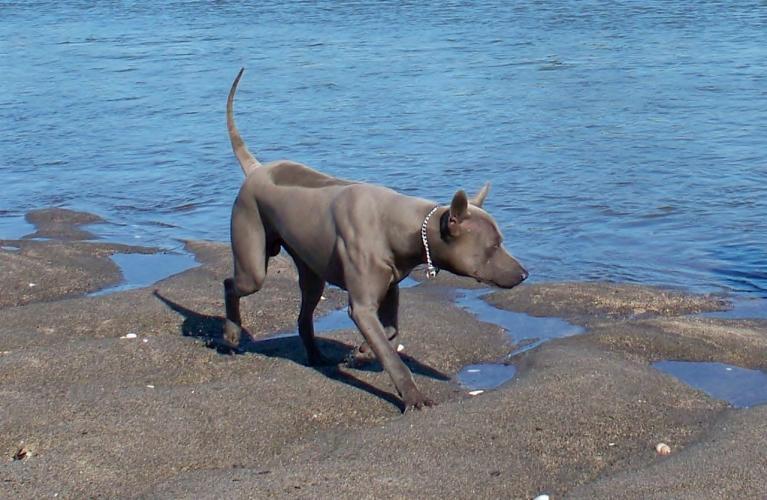 BlueStone Uzi
Thai Ridgeback Stud Dog and Guard duties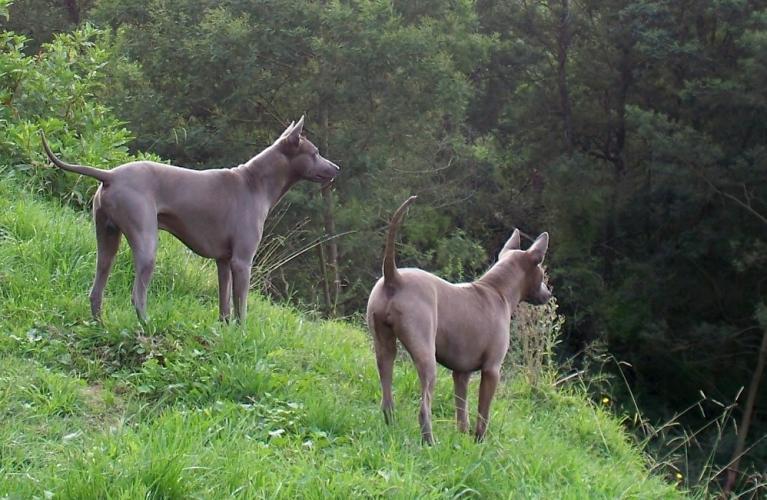 Sakorn XVII & BlueStone Uka
Purebred Thai Ridgeback and Uka a 1/2 Thai Ridgeback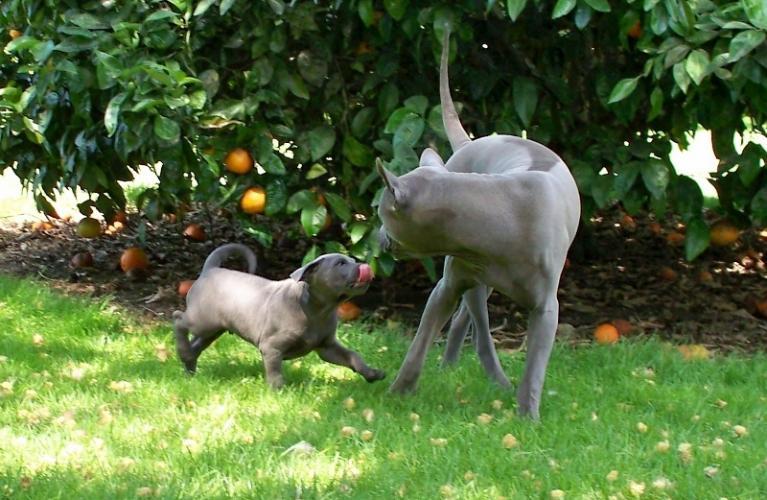 BlueStone Uzi
Puppy time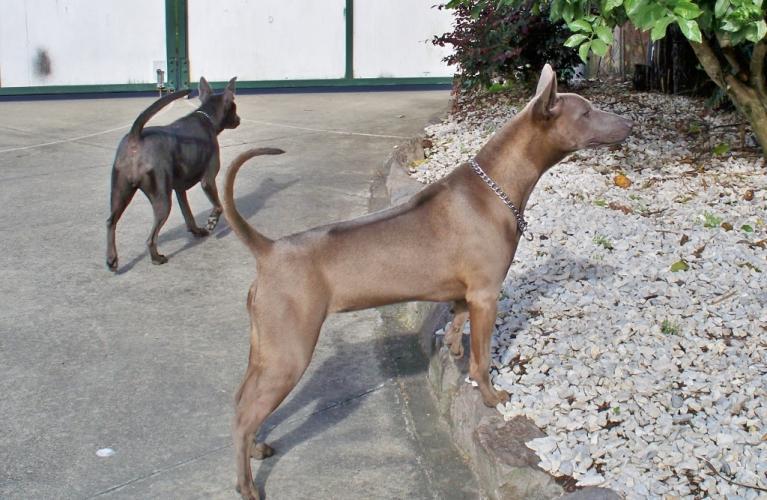 BlueStone Uka
At 6 months old. She was a beautiful apricot blue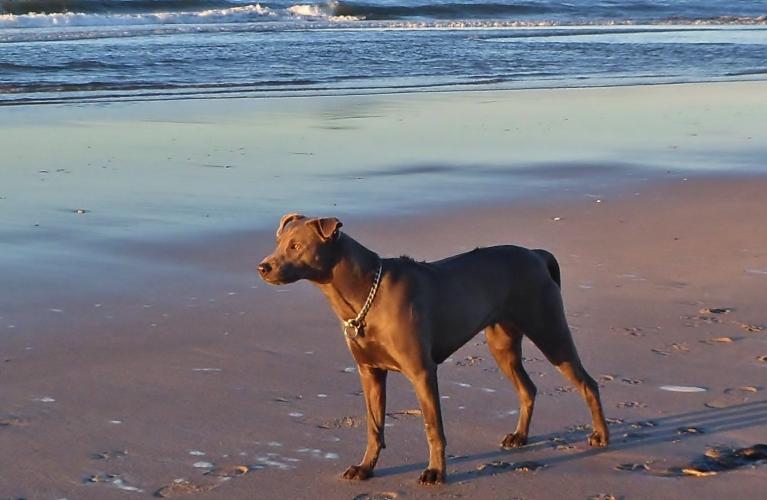 BlueStone Kenya at the beach
Here she's 9 months old and enjoying a late afternoon at the beach. Now pig hunting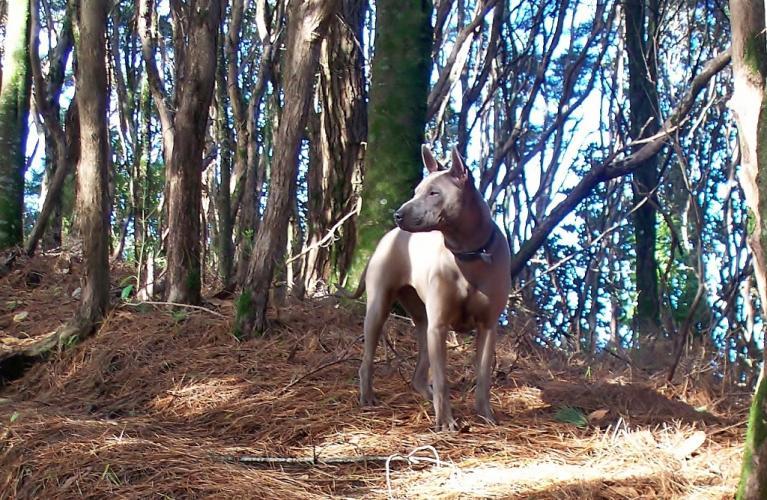 BlueStone Uka
Sadly died at 10 months after being accidently run over by a friend.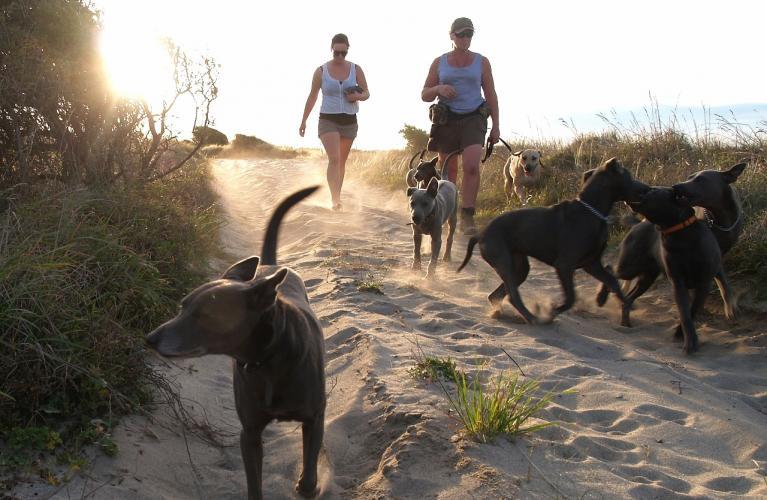 A day at the beach with some of our dogs and puppies
A beautiful afternoon at the beach, as soon as our puppies have finished their vaccinations we take them to the beach where they love it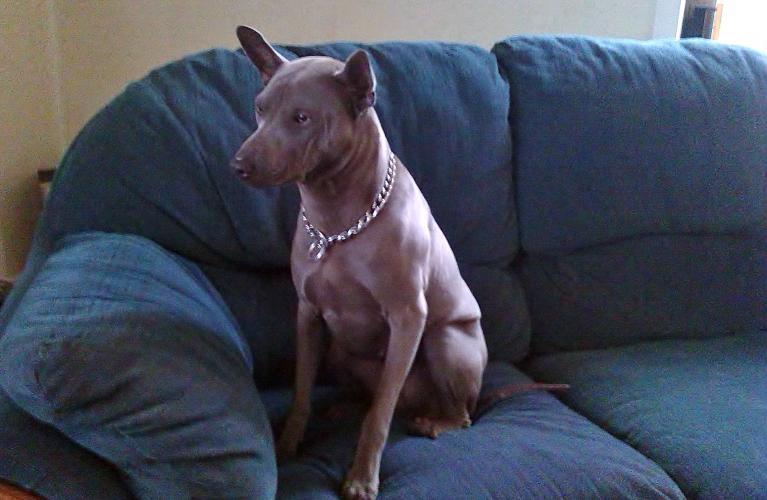 Uka II 11 Months old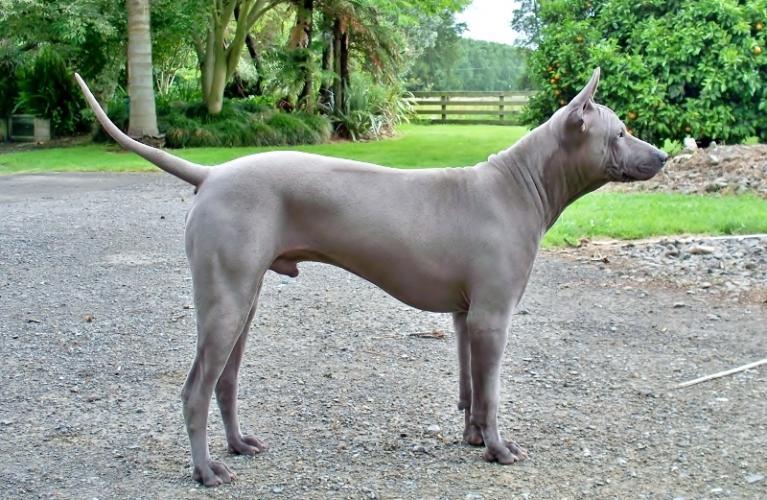 Another Shot of BlueStone UZI
5 months old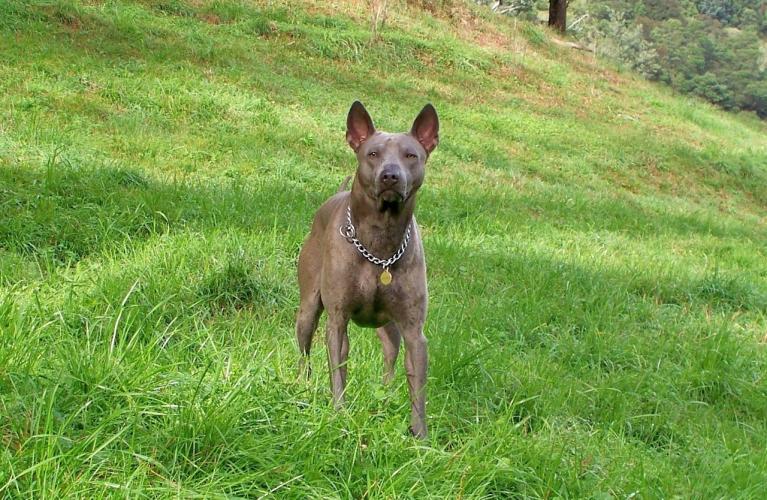 Sakorn XVII - Import from Thailand
Thai Ridgeback Stud Dog and guard duties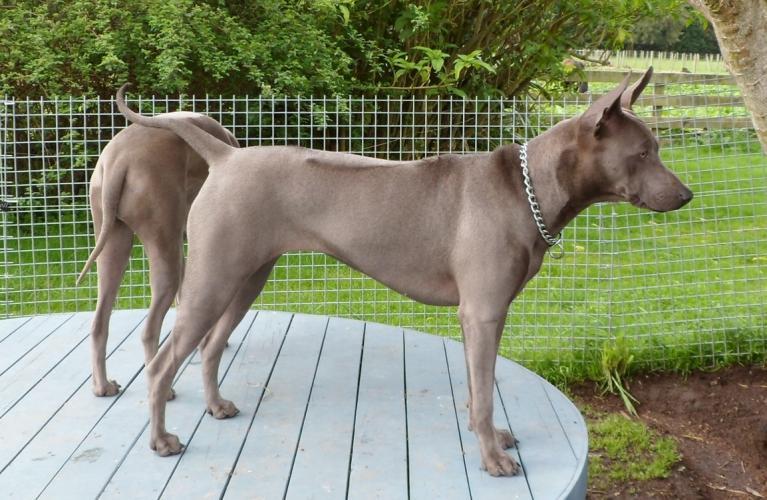 Vagas 7 months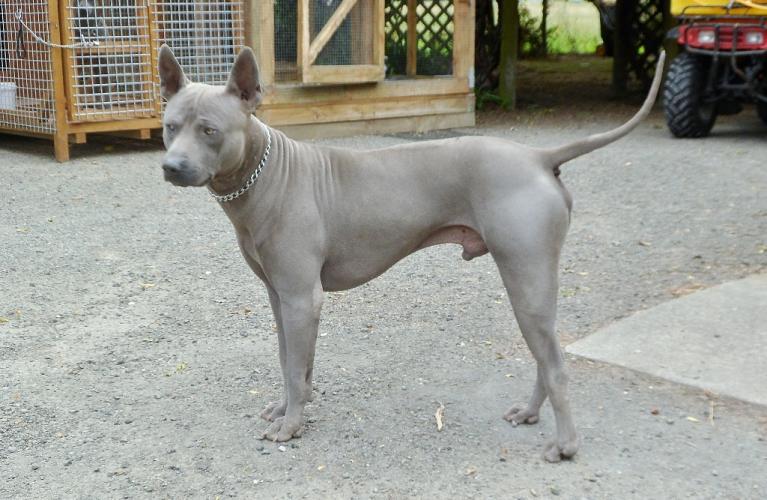 BlueStone Uzi chilling out at home
He has the most amazing temperament, a very kind dog, very social in public who loves kids and other dogs. At home he knows his job being a guard dog.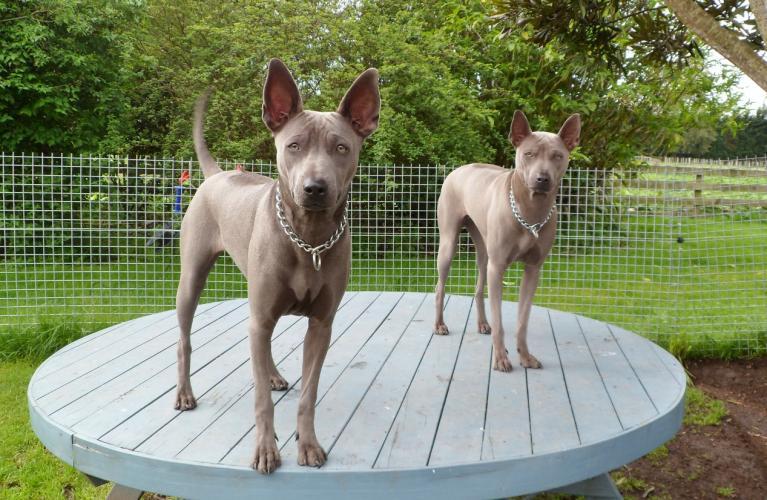 Vagas & Uka II
Best of friends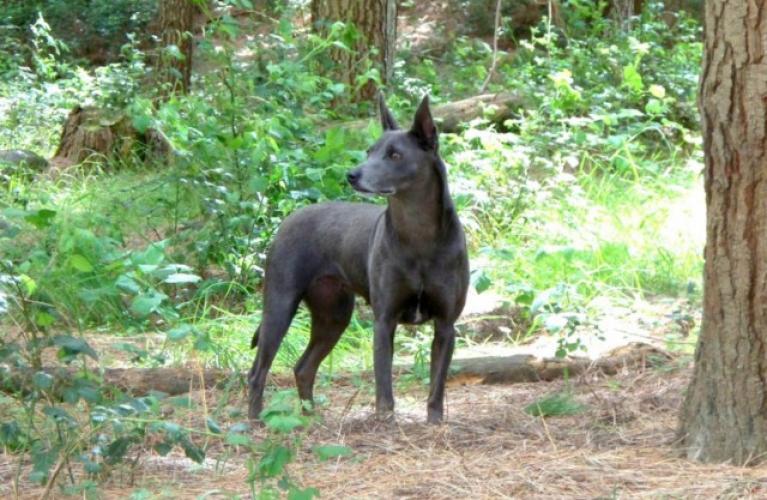 BlueStone Mika
Our foundation bitch, now 11 yrs old and still loves to deer hunt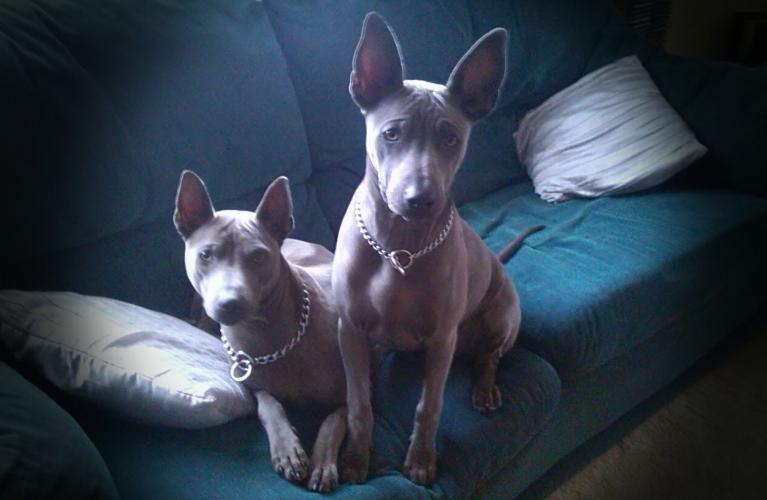 Uka II & Vagas
These two are the best of buddies, Uka 11 months and Vagas 5 months. They do everything together, if one goes outside the other has to follow, playing in our hay barn hunting rats, mice and birds together. They have a really cheeky look of mischief in this photo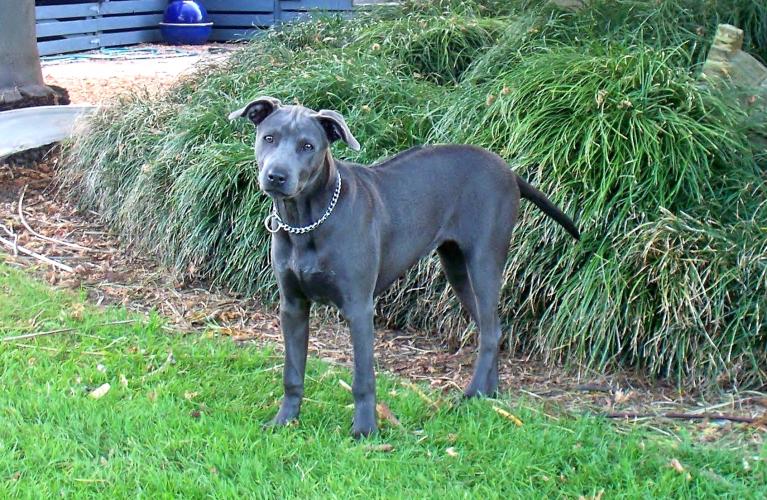 BlueStone Kenya
5 Months old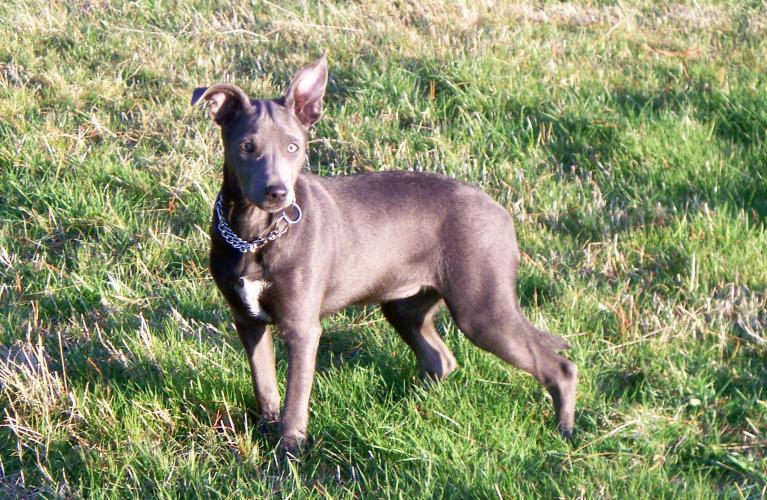 BlueStone Echo
At 4 months old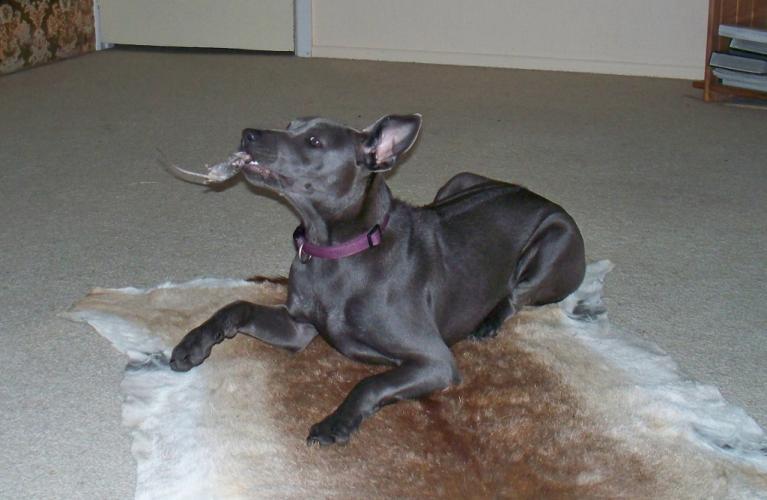 BlueStone Kenya
At 4 months old. She caught this mouse as it ran across our lounge floor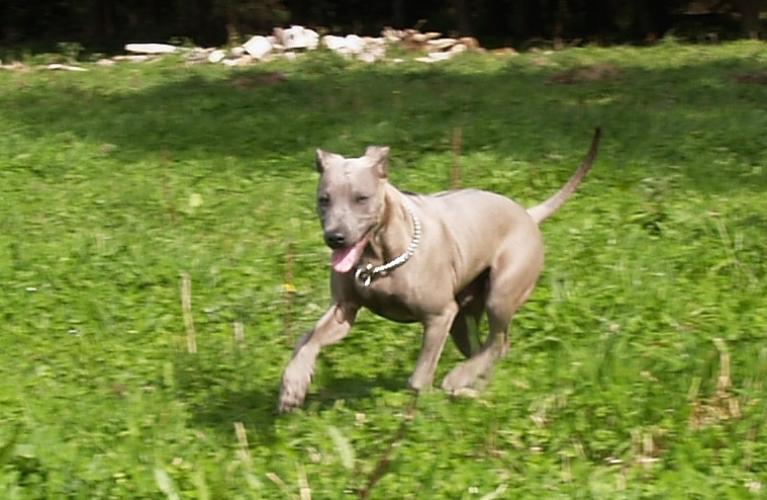 Steele 1/2 TRD Owned by Tim in Christchurch
Steele is a lovely dog now, here he was 4 months old motoring around the paddock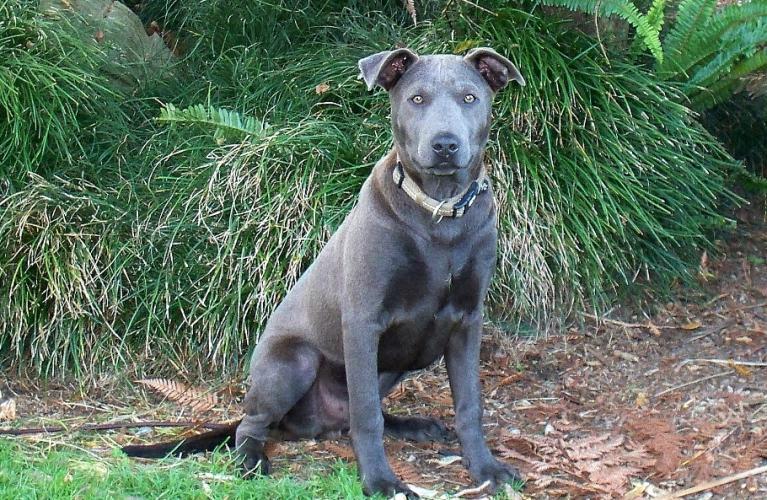 Hummer at 5 months
SOLD - Gone to a lovely home for pig hunting. He's now catching his own pigs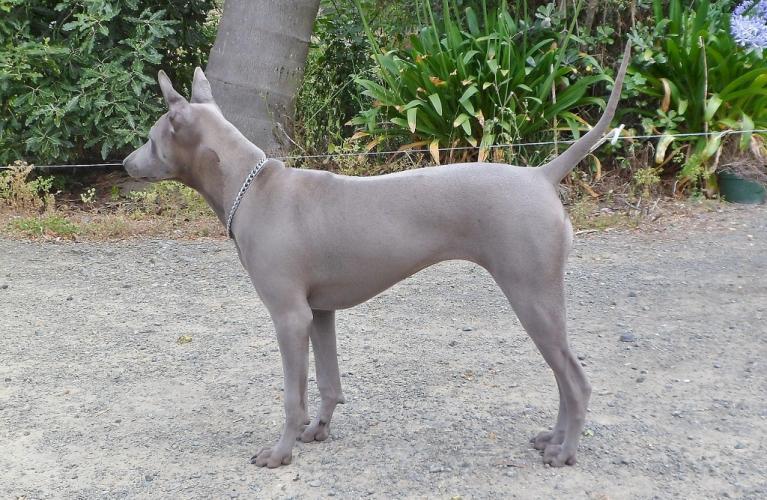 BlueStone Uka II
All legs here at 5 months, she will fill out and look like her mother Sendai as she matures into an adult.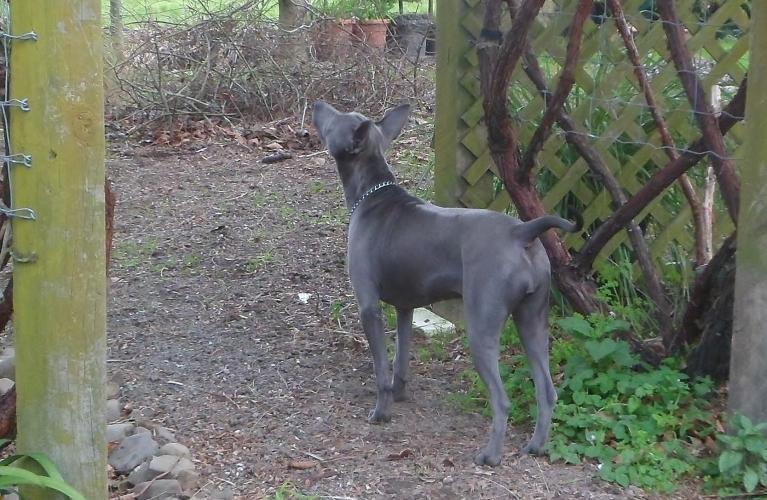 Vagas 5 months
Watching birds in our tree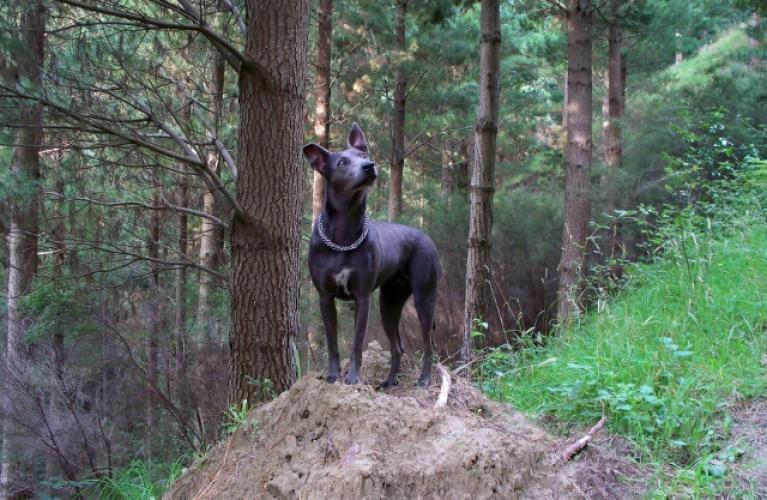 Echo
Echo is our Kelpie/Huntaway/Blue Heeler bitch that we breed to our purebred Thai Ridgeback Stud Dogs